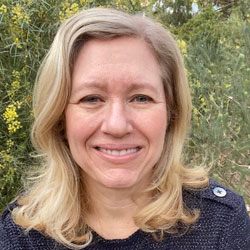 I have had the pleasure of working with Patrick over the past two years in my role as the project lead for the MASP therapeutic model of care. Patrick was contacted during the decision-making phase of the project, and he later agreed to support MASP with the model development process.
Patrick's vast knowledge of organisational theory and practice, model development, and the writing process was invaluable. He provided weekly online consultations and made himself available for questions and contact in between. We followed his twenty-two-step curriculum throughout the development period and were given access to a curated library of resources, books, PowerPoints, and papers that provided inspiration and direction.
Model development of this kind takes many months. It is a combination of technical work, creative thinking, and persistence. Edwin Friedman (1999, p.127), captures something of the style that Patrick adopted when consulting to MASP:
"Instead of anxiously providing data or offering advice and new techniques, a consultant can provide the kind of inquisitive, non-anxious climate that helps clients view the effects of their own thinking, those clients, whether parents or presidents, can often begin to develop more objectivity and self-regulation with regard to that relationship system."
Independent consultation is, in our view, essential to good model writing. Patrick provided generous support, invited new questions, and contributed new knowledge. The work with him felt like a protected space and a place where learning and creativity could flourish.
On a more personal note, all the consultancy work with Patrick was conducted online and conversations mainly involved just the two of us, with me acting as a conduit and facilitator for the wider development group. Looking back on it all, I am astonished at how much was achieved using this approach. Not only was the model developed and written during the "Covid years", I think it is fair to say that the development process comprehensively transformed the organisation. Whilst we continue to work through the implementation and evaluation phases of the model, we have come a very long way in just a few months.
I have also gained personally from talking with Patrick about all sorts of things that might loosely be called "the context of model development". I was tasked with leading a significant project which, for many reasons, I felt ill-equipped to deliver. Patrick was an unwavering and generous guide. He taught me everything about organisational change process, how to plan, gain traction, and how to see the work through to its end.
Although he often works with experienced and accomplished organisations and practitioners to put the polish on their ideas, I can highly recommend Patrick to those who are just starting out in this kind of work. Having said all that, I hope that we will continue to collaborate for many years to come.
Helena Moore - Director of Practice, Mallee Accommodation and Support Program, Mildura, Victoria, Australia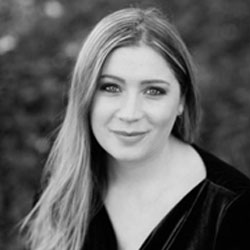 I have had the absolute pleasure of working with Patrick. Patrick is someone who truly models the model. He is kind, caring, interested, reflective, and passionate. Patrick has a unique way of bringing out the best of people and truly trying to see the potential and unique skills of those he works with; including being strengths-based.
I always leave my conversations and interactions with Patrick feeling listened to, stretched in the best possible way, and enriched. He is always learning and seeking knowledge, and this is not only impressive but also is wonderful as he is able to integrate so many ideas and concepts from a range of disciplines to create interesting and important links and ways forward.
As well as always striving for better and best practice, Patrick is a keen collaborator, and therefore really feels like a team player. What I am often struck by is how containing and calm and thoughtful he is, which is a rare and crucial quality for leaders, especially in the world of trauma. This feeling and sentiment has been echoed to me by many people whom Patrick has worked with. Patrick has a combination of high-quality leadership skills, years of experience within a range of contexts including residential services, and expertise within the area of trauma and attachment- making for a formidable combination; yet does this with humility and humanness.
He is integrity, alongside vision. Patrick is certainly someone I have really enjoyed working with and would go to for advice; as well as someone I would recommend highly and would love to work with again.
Dr. Karen Treisman - Clinical Psychologist, trainer, & author of Working with relational & developmental trauma in children & adolescents, UK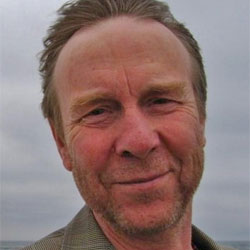 I have known Patrick for 25 years. I have worked with him in several organisations in the UK and Ireland. These organizations deliver therapeutic services to young people who have attachment and/or learning difficulties. Patrick has always sought to develop models of care that provide a secure base to contain, orientate and inspire the individuals and teams who carry out such important and difficult work. He understands how leadership and management structures need both to reflect the model of care and to facilitate its implementation.
Patrick understands how easily organisations can drift or become ineffective and unsupportive under the daily pressure of the work. Importantly, he demonstrates the ability to provide an emotionally containing leadership presence in highly challenging circumstances. He has a proven track record of delivering positive organisational change that results in enduring and successful outcomes for clients and staff. He has an impressive aptitude for identifying core issues and developing practical plans of action.
Paul Van Heeswijk - Consultant Child and Adolescent Psychotherapist, UK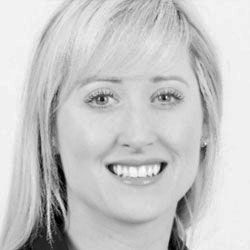 I worked with Patrick when he became Interim CEO at Three Steps in Ireland. The organization had critical difficulties at the time. I was appointed as Director of Care Services and learned so much from Patrick. He taught us how important it was to get out of the reactive nature this line of work tends to create. We established ways and forums to slow things down so that we could 'think well' and make better decisions. Patrick's presence and demeanour were always calm and steady. Slowly everyone around him, including myself began to present as calm and steady. This changed the feel of the organisation culture and is a quality I try to bring to my job every day since.
It was the first time in my career I felt fully endorsed and empowered to do my job. Patrick had high expectations of me and challenged me by assigning difficult tasks; however, I always had the knowledge and support, that he trusted me to manage things. He is the first CEO I have worked with who could see and understand the balance of business and care or the 'business of care' as sometimes referenced.
We had many major challenges. Patrick helped us realise that these were all symptomatic of a negative culture. There was not a shared vision, mission and values. We worked hard on establishing these. Everyone was included, all staff, the young people and adults in our care. Mission and values were created, and the entire organization responded and endorsed them. This became a unique driving force to continue improving quality. A full structure review took place ensuring clarity on roles and responsibilities, and oversight measures. This provided containment to the organisation. Through this cultural change, everyone began wanting to be a part of creating therapeutic environments, for all to flourish. The head office which was previously all one white colour was transformed with child-friendly spaces, fingerprint trees, children's art, sensory integration items. The children's homes became more colourful, welcoming and homely.
During the two years that I worked with Patrick; I can only describe what took place as a process of transformational change. By keeping those we care for at the centre and forefront of everything, all the symptomatic issues that were presenting began to improve. Staff turnover reduced, accidents and incidents reduced, claims reduced, finances improved and most importantly the children's lives improved with many telling me this directly. The work, success and learning achieved during that time will remain to have a significant impact on me as I continue my career journey. I look forward ongoing work with Patrick as we commence some new projects together.
Eilis Carroll - CEO/Director of Care Services (former), Three Steps Residential Assessment and Intervention, Ireland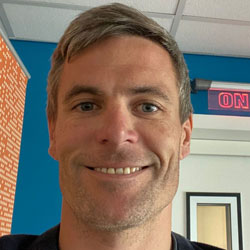 It's been fantastic to work alongside Patrick Tomlinson over the past few years, especially to create a therapeutic approach that is young person focused and genuinely trauma-informed. His theoretical understanding and knowledge of the sector are second to none as is his ability to help organisations embed this in practice. Certainly, Concrete Rose Collective CIC looks forward to continuing the journey together to meaningfully impact the lives of those we support.
Mike Farrington - Founder and Operational Lead, Concrete Rose Collective CIC, UK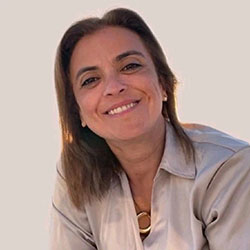 The first contact with Patrick Tomlinson happened more than 5 years ago and since then he represents an important reference in my professional activity. His deep knowledge of the development of therapeutic models and his vast field experience made us believe that, in Portugal, and in our Residential Home it would be possible to start this process of changing the paradigm of generalist residential care. Since we met him, we have always kept in touch, which over time has made me and my team have a great desire to work with him.
After an unprecedented approval of an application to Portugal Social Innovation, Patrick was selected by us as the main mentor in the co-construction of a therapeutic intervention model of the Residential Service (for 40 girls) for which I am responsible. Since then it has been a very intense and exciting experience.
The technical and scientific support he provides is incredible. Patrick guarantees support through a vast bibliography not only published by himself, but also by other leading authors, through individual and team supervision on a very regular basis. It allows our professional development and our critical sense. The way of working is in permanent collaboration and co-construction.
I have to highlight not only Patrick's high competence but also his personal characteristics of attention, support and facilitation of personal and professional reflection processes. In this way and with total freedom and autonomy Patrick has been able to create an opportunity for change, not only at our Home but in each of the people with whom he works more closely, facilitating our professional maturity. Despite not living in Portugal, he has always ensured a physical presence throughout this process and high proximity in meeting our needs and answering our doubts. I strongly recommend Patrick to all Residential Care Homes and professionals in this field.
Ivone Soares de Almeida - Technical Director, Porto, Portugal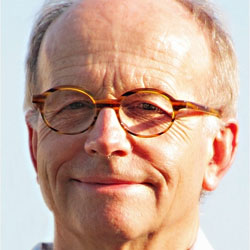 I have known Patrick since he joined the staff team of the Cotswold Community, a pioneering therapeutic community for seriously emotionally damaged boys, as a Residential Social Worker. He developed into a team leader and manager and then a member of the senior management team, responsible for the whole Community. He developed the staff training into a 3 year accredited programme and psychological testing for staff selection. Patrick has had several papers and books published on all aspects of therapeutic care. He has acted as a consultant and trainer to several organisations in a number of countries. He has acquired a combination of skills, unusual in their breadth and depth, based on his lived experience as a therapeutic carer, manager, leader, trainer and consultant.
John Whitwell - Former, Principal of The Cotswold Community, and Managing Director of ISP, UK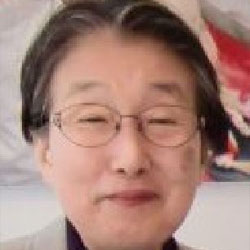 I have been leading a 3-year research project funded by the Japanese Ministry of Health, Labor and Welfare. We are researching worldwide, effective approaches in working with traumatized children in residential and foster care. I have consulted with Mr. Patrick Tomlinson for over 2 years by email and he has visited Japan in 2012 and 2013 to work on the project. His advice and assistance have been so great, helpful, reliable, prompt, kind and warm and fit to Japanese society. Patrick Tomlinson is the very right person to understand quickly the situation and the problems of looked after children in Japan, visiting several children homes, talking with carers of children homes, foster parents, senior executives and professionals.
He is really an excellent lecturer listening to the audience's questions and quickly understanding their needs. He has also prepared articles with more than 100 pages for the lectures and these translated materials help the audiences in their daily work very much. The survey taken from the audiences after his lectures has shown that 100% answered very satisfied and helpful. And they have commented they have never listened to such helpful lectures before.
Dr. Hisayo Kaihara - MD (Child Psychiatrist), Tokyo, Japan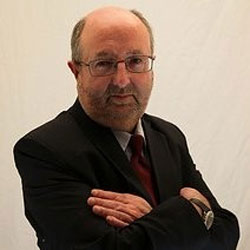 Patrick has an excellent knowledge base and a high level of skill in taking plans forward. He is highly respected in his field and has a wealth of expertise to offer.
Dr. Neil Thompson - PhD, DLitt, UK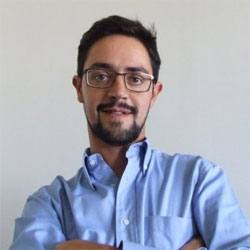 Patrick has been very helpful in assisting with the therapeutic model development for the service I lead. It has been a tough but very fulfilling journey. Being mentored by Patrick has definitely been of most importance for the achievement of positive results.
Rui Lopes - Director de Casa de Acolhimento Residencial, Lisbon Area, Portugal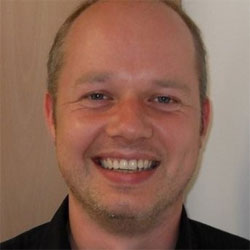 I have worked with Patrick Tomlinson on many books, and it is always a genuine pleasure. Patrick is both knowledgeable, with a deep understanding of his subject area, and a skilled writer. In his books he communicates complex ideas and concepts in a clear and structured way and always with a keen awareness of the needs of his readers and publishers' commercial concerns. I have always found Patrick to be reliable, conscientious and thoughtful in my dealings with him, and value him as a source of advice.
Stephen Jones - Senior Commissioning Editor, Jessica Kingsley Publishers, UK and USA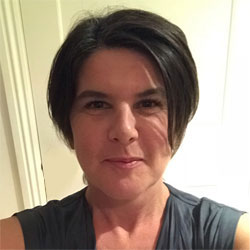 Patrick has a deep understanding of therapeutic model development, organisation dynamics and leadership. I continue to draw on his teachings in my senior management position to this day and he is a go-to mentor, skillful at facilitating self-reflection.
Emma Griffiths - CEO at Gloucestershire Counselling Service, UK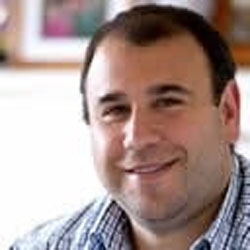 I have had the pleasure to work collaboratively with Patrick Tomlinson Associates for over 3 years. The key to the success of the work has been the way we have established a strong working relationship across international boundaries. Patrick has brought a variety of essential skills to the projects that we have worked on. He has demonstrated great knowledge and expertise, reliability, high quality work, and has always delivered on time. His service has been very productive and cost effective, due to his ability to systematically work through any potential challenges that would take a less evolved individual many additional months. We are now in a position where we are ready to achieve our strategic aim of transferring our practice model to organisations across Australia and then internationally, thanks to the enormous contribution of Patrick Tomlinson.
Rudy Gonzalez - Director of Lighthouse Institute, Lighthouse Foundation, Australia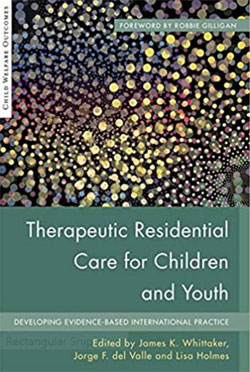 In Australia, the most clearly articulated model of Therapeutic Residential Care is that offered by the Lighthouse Foundation (Ainsworth 2012; Barton, Gonzales and Tomlinson 2012) that owes much to the Cotswold Community in the UK.
McNamara, P.M. (2015) A New Era in the Development of Therapeutic Child Care in the State of Victoria, in, Whittaker, J.K., del Valle, J.F. and Holmes, L. (2015) Therapeutic Residential Care for Children: Developing Evidence-Based International Practice, London and Philadelphia: Jessica Kingsley Publishers
From the introduction through the final appendices, I was struck by the constant and integrated presence of thinking, feeling and reflection as integral to meeting the needs of young people, whether at an individual or organisational level… This book offers vision and motivation to those with requisite courage to work towards a more humane system of care for children and young people.
Therapeutic Residential Child Care for Children and Young People: An Attachment and Trauma-Informed Model for Practice (Susan Barton, Rudy Gonzalez and Patrick Tomlinson, 2012) London, Jessica Kingsley.
Excerpt of book review, by Laura Steckley, Course Director, MSc Advanced Residential Child Care, Glasgow School of Social Work, Scotland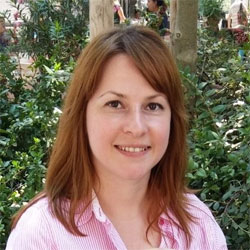 The mentoring with Mr. Patrick Tomlinson has had a very positive impact upon my work but also upon my personal development. Having access to an expert point of view and to valuable knowledge provided by Patrick, determined a great enhancement of my working skills.
Dr. Ioana Boldis - Psychologist, General Direction of Social Assistance and Child Protection, Cluj, Romania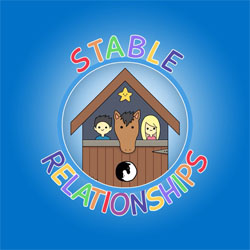 In two years, we have gone from being new to a thriving organization. We have also been featured in 2 national newspapers, TV and Radio. Patrick has been very encouraging. I have found it very helpful to have someone with so much knowledge in the area of trauma and young people, as well as business development, to work with about the various challenges, and successes we have experienced to date.
Debbie Woolfe - Founder and Director, Stable Relationships, Equine Assisted Learning, UK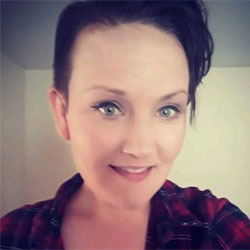 In a very short space of time, I have developed my career and my thinking, with his expert guidance, support and experience. Our work together continues not only to have a significant impact on my personal development but has vastly improved my financial situation and outlook. I look forward to continuing working with him.
Claudia Kempinska - Psychodynamic Psychotherapist (Band 7) Senior Clinician and Trauma Pathway Lead in CORE CAMHS, UK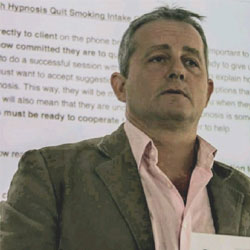 I have had the absolute pleasure of Patrick Tomlinson's company and his advice on several occasions here in Ireland. Speaking openly and candidly to which I can say beyond a shadow of a doubt has left me with a very lasting impression and insight into his vast knowledge and professionalism. This has gone on to shape my approaches in both trauma-informed care in therapy and indeed the internal structure of the Advance Hypnosis Network as an organisation. I will be forever grateful and privileged.
Wayne P Hennessy - CHt GQHP Senior Clinical Hypnotherapist & Director of Advance Hypnosis Clinics Network, Ireland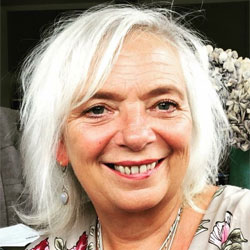 As a mentor Patrick has helped me think about what is important to me, helped me to think for myself and make sense of my options in terms of the work I do, and in my own personal development. Along with a space for self-reflection, our relationship has supported my decision-making abilities. Our discussions are always thought provoking, in that they are usually deep and to the point. He helps me get to the core of the matter. Patrick doesn't tend to quickly offer solutions for my questions, he provides a space in which I can find my own answers. I have great respect for Patrick, his work, knowledge and experience and will continue to recommend him.
Liza Aitken - Life Coach, Clinical Hypnotherapist and Trainer, UK
CAST Endorsements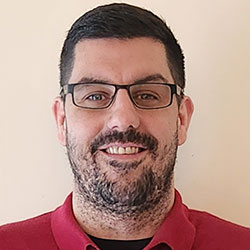 Attuned Programmes Ireland has commissioned over 15 CAST assessments during the past two years. We have done this mainly to focus on the development of managers and senior staff. We have also used it for selection purposes. The assessments in my experience are an accurate indicator of a person's current mindset and abilities. They also highlight the areas of development to focus on what would enable an individual not only to develop professionally but also personally.
There are several examples I can recall where the CAST assessment identified strengths and areas of development in an individual early on in their employment with our organisation that became uncannily and highly accurate once the individual/s became embedded in their role.
I believe in the CAST assessment to the point that the report generated from an assessment of a candidate for a key role in our organisation would have a big part to play in the decision-making process on appointments and professional development plans.
Mark McSherry - Director, Attuned Programmes Ireland, Ireland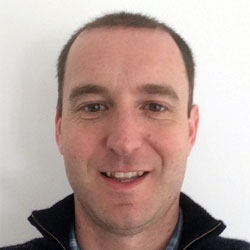 I thoroughly enjoyed the CAST assessment. Patrick was relaxed, friendly and informative and he put me at ease throughout the assessment process. He took the time to explain the different parts of the assessment and the research supporting each part of it. The feedback was excellent and informative. I could identify with the strengths and areas for development that the assessment highlighted. It really helped me reflect on my current abilities. It also highlighted the areas I need to focus on to help my development in the future. This has helped me understand myself better and my behaviour in organisations.
The development plan recommended in the feedback report was also very useful and I am now using this in supervision with my manager. I have set clearer and more focused goals in the shorter and longer-term to help my career development. I would highly recommend the assessment for anyone seeking to understand their strengths and areas for development and to help them set clear development goals for the future.
Andrew Davies - Senior Fieldwork Manager, UK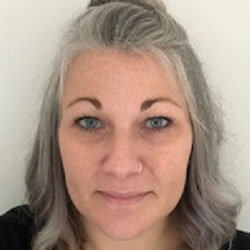 Having the CAST assessment has really enabled me to think about the risk of burnout and what I need to focus on to reach my potential as a practitioner. It has also made me think more about the type of work I am suited to and could retain resilience in. From a supervisor's point of view, having the assessment feedback about my colleagues has allowed me to be more focused in their supervision on the aspects of their professional character that would impede development and resilience.
I would recommend the assessment that Patrick facilitates for any manager who wants to focus on selecting the appropriate staff for positions and/or identifying ways of developing resilience.
Darlene Lyons - Team Leader, Northern Trust, N. Ireland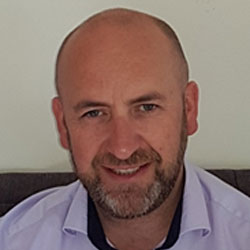 Engaged to support the company's understanding of staff development and the needs of our employees, Patrick undertook several staff assessments. From Owner/Director to entry-level, almost a fifth of our workforce was assessed to help us better understand their needs and how they fitted into the company's overall mission.
The results could not be more positive. Through a simple question and answer process, completed over a 75-minute session, we gained insight into employees' strengths and challenges, appropriate methods of support and current and future role suitability.
For any company wanting to gain a greater understanding of their employees and how they and you can best support the task, I would highly recommend Patrick and his services. We will certainly be using the assessment in our future development.
Sean Dunne - Operations Manager, Total Care Matters, UK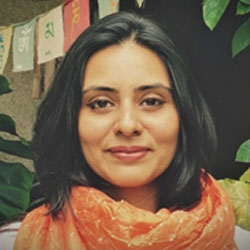 I found the CAST assessment extremely helpful in providing me with an understanding of my strengths and areas of future work. Having a greater awareness of areas requiring development gives me an understanding of where my focus should be.
I would highly recommend CAST as a tool for staff appointment and retention. It would be advisable to use it for a workforce in terms of staff development. This assessment not only identifies the right people for an organisation but continues as a management tool. Thanks, I believe I have made improvements in my performance following my assessment with you.
Tanushree Handoo - Founder, i-being, India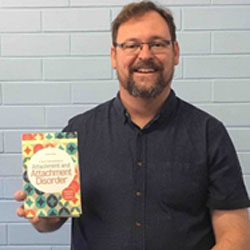 Recently, I participated in the CAST assessment. I found the process straightforward, engaging, and thought-provoking. The outcomes of the assessment were representative of my approach to work and family life. The particular value of the assessment process was that it raised to conscious awareness - ideas and values that influence my approach to life and relationships on a mostly subconscious level - allowing me to engage in thoughtful reflection and decision-making about my approach to personal and professional matters going forwards. In this sense, the assessment supported valuable insights and a sense of empowerment.
Colby Pearce - Clinical Psychologist, Adelaide, Australia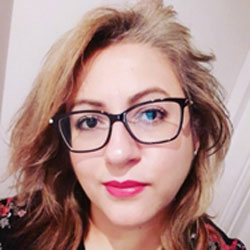 I undertook the CAST assessment in August 2019. I valued the one-to-one approach used for the assessment, and the personal brief given of the results thereof, opening a conversation for further developments. I found the assessment able to catch and describe some aspects of my personal development that were, up to that time, a feeling about myself, while they are now clear and convertible to measurable goals. Other aspects emerged that I could recognise as accurate about myself, but that I never acknowledged existed before. I found the whole assessment process educational and actionable. Thank you again, Patrick.
Giulia Prencipe - Health & Safety Visiting Lecturer at Middlesex University, UK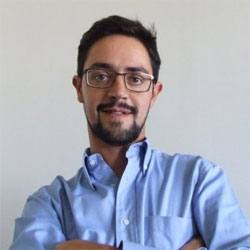 Through the assessment interview, I was helped to identify the main characteristics associated with my leadership abilities and skills. The results and, most of all, the way Patrick presented them to me and commented on them, gave me important information to set goals for professional development. I highly recommend any professional working in the childcare field take the assessment for its usefulness as a tool for improving outcomes with young people, the workforce, and the organization.
Rui Lopes - Director de Casa de Acolhimento Residencial, Lisbon Area, Portugal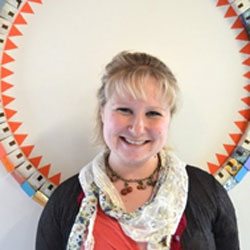 The CAST assessment is a highly practical tool that complements standard recruitment procedures, offering a great benefit to individuals and organisations alike. Patrick's considered approach to staff recruitment and development encompasses a true understanding of the qualities most relevant to professionals working with people across the lifespan. Throughout my participation in the interview process, I was honoured to recognise that my life experience has contributed infinitely to my purposeful work with adolescents. The results of the assessment process were consistent with feedback I have received both personally, and professionally. Verbal and written feedback gave me valuable insight into my strengths and areas for development that enabled me to position my career goals effectively.
Luci Klendo - Therapeutic Specialist, MacKillop Family Services, Melbourne, Australia
Patrick has been very helpful in assisting with my professional development. The CAST assessment has had a positive impact on my working skills and personal development, as it provided me with valuable knowledge and guidance.
Stavroula Marifi - Family Early Help Key Worker at Southwark Council, London, UK
Next Steps - If you have a question please use the button below. If you would like to find out more
or discuss a particular requirement with Patrick, please book a free exploratory meeting
Ask a question or
Book a free meeting